Autotex PET Graphic Overlay Geanodiseerd Zwart Aluminium Backer Label Graphic Overlay Label LTGOAL0222
LTGOAL0222 bestaat uit de polyester grafische overlay en geanodiseerde zwarte aluminium backer. Er zijn veel uitsparingen op het aluminiumpaneel.
LUPHITOUCH heeft onze metaalbewerkingspartner voor het stempelen, buigen, sheetmetal, anodiseren, enz. Van processen voor de metalen drager of enclocure.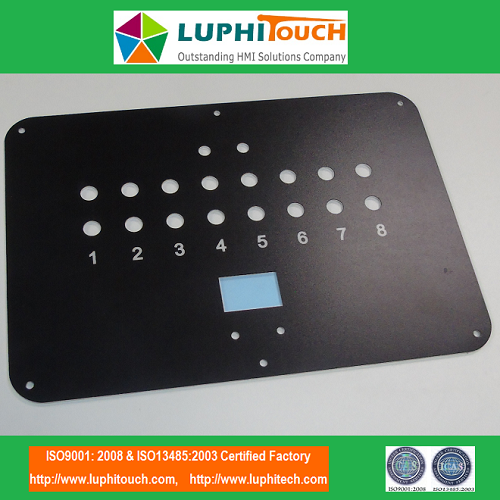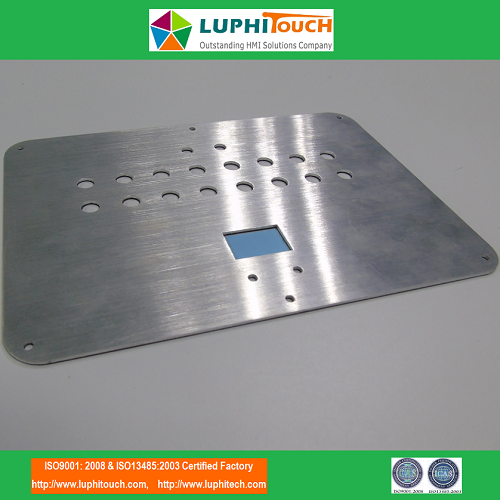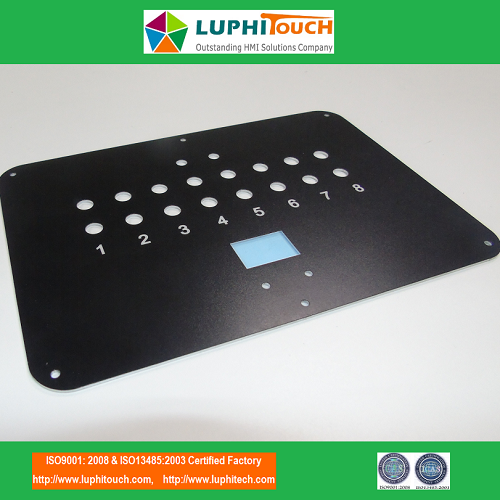 Een overlay is een soort van zeefdruk bedrukt of digitaal gedrukt grafisch blad of paneel dat op het oppervlak van een product wordt geplaatst. Grafische overlays zorgen voor een hoogwaardige afwerking van producten, communiceren berichten en fungeren als de interface tussen mens en machine. Het kan op veel verschillende manieren worden gemaakt, afhankelijk van de vereisten van de toepassing.

Een breed scala aan grafische effecten kan op verschillende materialen worden afgedrukt. De onderkant is meestal bedekt met een kleeflaag met een voering. Tijdens de montage wordt de voering verwijderd, zodat de afbeelding op het oppervlak van het product kan worden geplakt. Overlays kunnen dik of dun zijn, afhankelijk van de gewenste look. Dit kunnen slechts een paar kleuren zijn of ze kunnen qua uiterlijk fotografisch zijn.

LUPHI maakt gebruik van uitgebreide soorten materialen zoals Autotype PET, GE HP Lexan PC, Reflex PET, PMMA, PC, Glass enz. Voor de voortgang van grafische overlays, wat geschikt is voor verschillende soorten omgevingen. We ontwerpen en produceren professionele grafische overlays voor industriële controles, medische apparatuur en instrumenten, energiemeters, vliegtuigen en andere markten.
Materiaal: Autotype PET, GE HP Lexan PC, Reflex PET, PMMA, PC, Glas enz .;
Printing: zeefdruk, digitaal printen;
Embossing-knoppen: volledige knop in reliëf, knoprand in reliëf, logo in reliëf, dat geselecteerde gebied in reliëf, led-vensters in reliëf, kan elke vorm in reliëf maken zoals gevraagd door de klant;

Venster: laat sommige gebieden niet afdrukken omdat het venster, het venster helder kan zijn, tint kan zijn, doorzichtig kan zijn enz .;

Uitsparingen: maak ergens een uitsparing die geschikt kan zijn om de onderste gemonteerde componenten uit te strekken;
>> Fabrieksoverzicht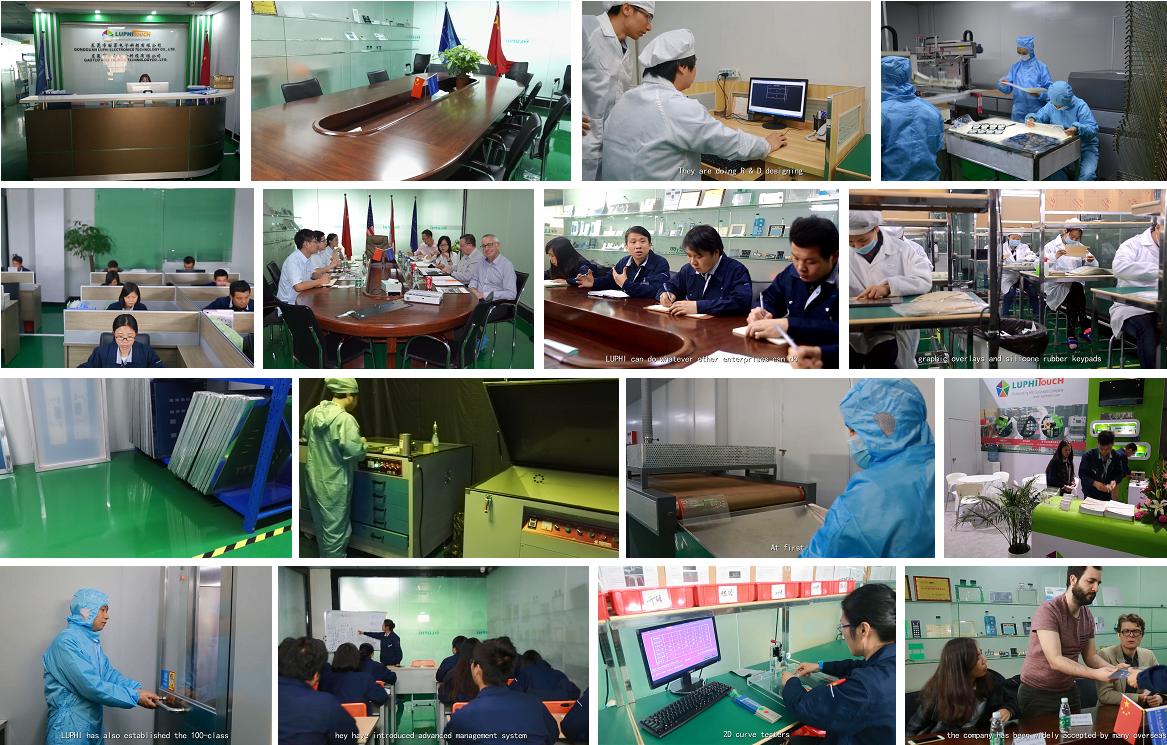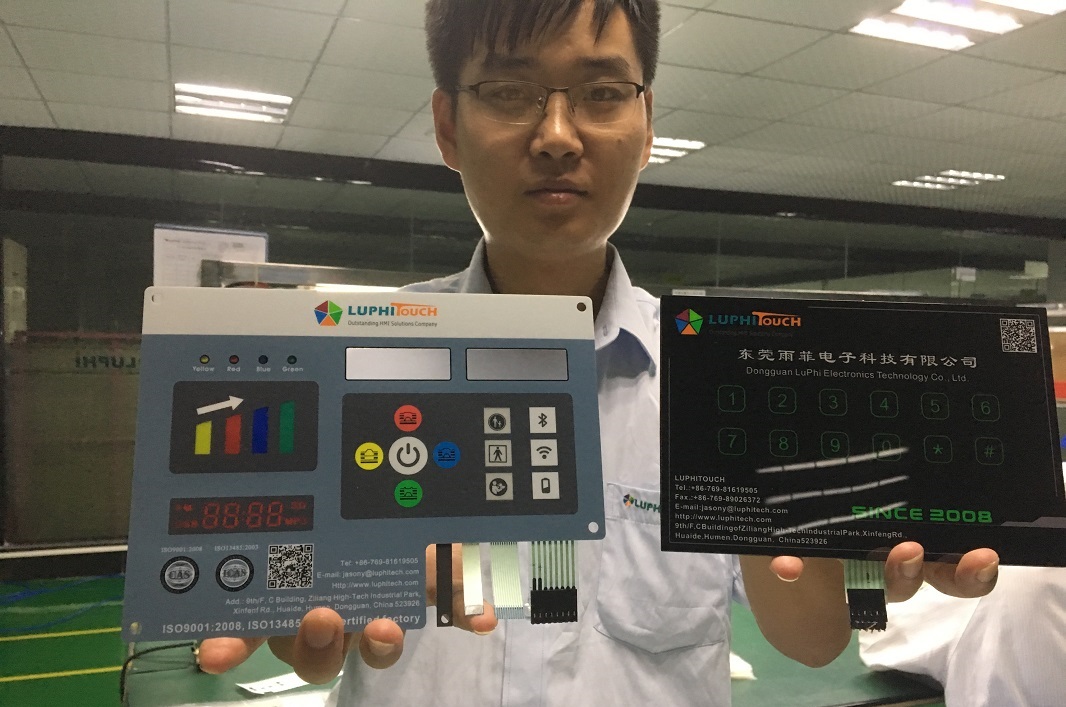 >> ISO-certificaten: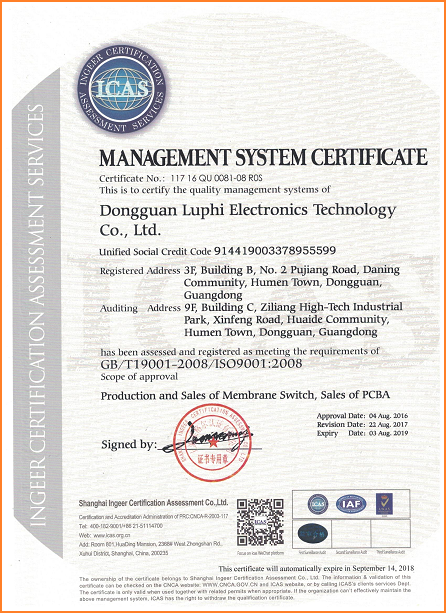 >> LUPHITOUCH Membrane Switch Served Markets: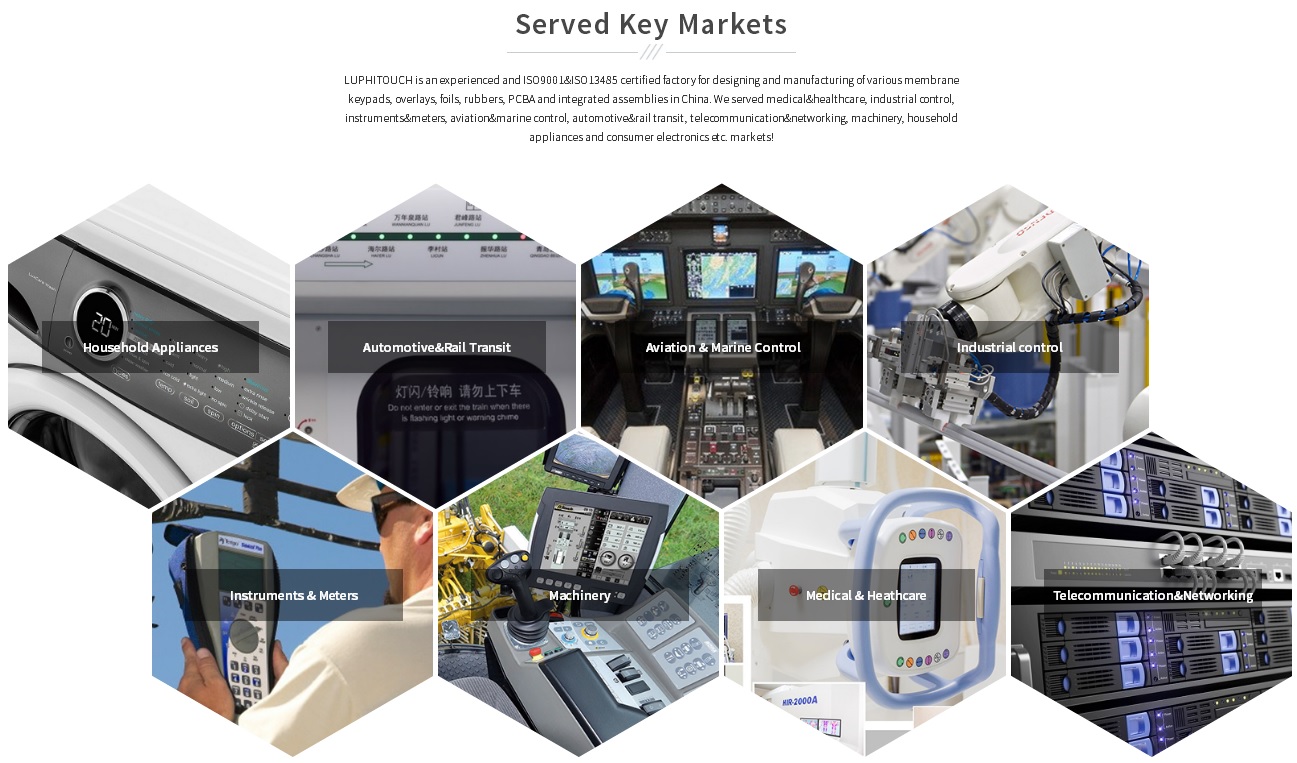 >> LUPHITOUCH Gebruikte materialen:
we gebruiken alleen hoogwaardige grondstoffen en zeggen nee tegen slechte kwaliteit en namaakmaterialen !!!

Helder displayvenster OCA-laminaatlens grafische overlay, duidelijke displayvenster grafische overlay, duidelijk displayvensterlabel, OCA-lamineringslens grafische overlay
Product Categorie : Grafische overlays / labels